According to Acas (Advisory, Conciliation and Arbitration Service), one in ten employers believe their performance management processes were demotivating their employees.
When an employee receives praise, feedback and constructive criticism, they are likely to be more motivated about their work. 
This is especially the case when they feel that their managers are helping them in the pursuit of their individual objectives and taking active steps to support their training and career progression goals.
However, when handled incorrectly, it can negatively affect employees' engagement and motivation. 
Where are employers going wrong?
Often managers fall into the dangerous trap of thinking that performance management starts and stops with an annual review, but a successful performance management strategy involves many more layers.
employers believe the performance management process is demotivating
What are the key ingredients to successful performance management?
Successful Performance Management
Use the Job Description
By defining key competencies, duties and responsibilities, the job description provides a great platform by which performance can be measured and monitored.
Use probationary periods
Set Objectives
Monitor performance frequently
Train your managers
Equip your newly promoted managers to tackle performance issues with our leadership & management course. The course will look at effecitve communication, managing performance, discipline and grievance and much more.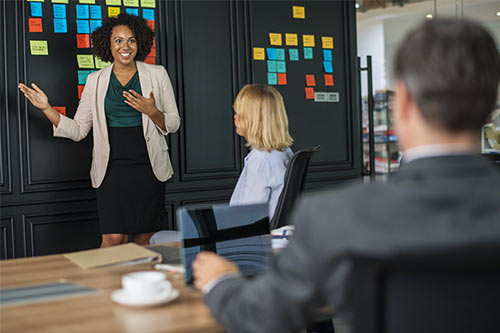 Handling the performance of disabled employees
Acas' research also uncovers that only one in four employers have adjusted their performance management process to take in account the requirements of those with disabilities and special needs and conditions such as autism and dyslexia.
Acas advise three tips for employers:
Avoid surprises – address performance issues as they arise rather than leave it to the end of year performance meeting;
Avoid favouritism – use objective criteria to measure performance; and
Avoid discrimination – if an employee has a disability and they are disadvantaged by performance measures, the employer needs to make reasonable adjustments.
Under the Equality Act 2010, employers must make "reasonable adjustments" to make sure disabled workers are not seriously disadvantaged when fulfilling their role. For example, if they are struggling to get all their tasks completed because of or for a reason connected to their disability, you can look at their workload and make a reasonable adjustment.
To discuss performance management, especially for those who may suffer from a disability, we would strongly urge to contact your Employment Law Adviser before taking any action.