It's that time of year again, when workplaces everywhere gather their staff together to enjoy the festivities and celebrate hard work.
While party season is in full swing, mention of health is somewhat of a mood killer. However, while your focus will be on fun and team-building, it's important to remember that the Christmas party is an extension of the workplace.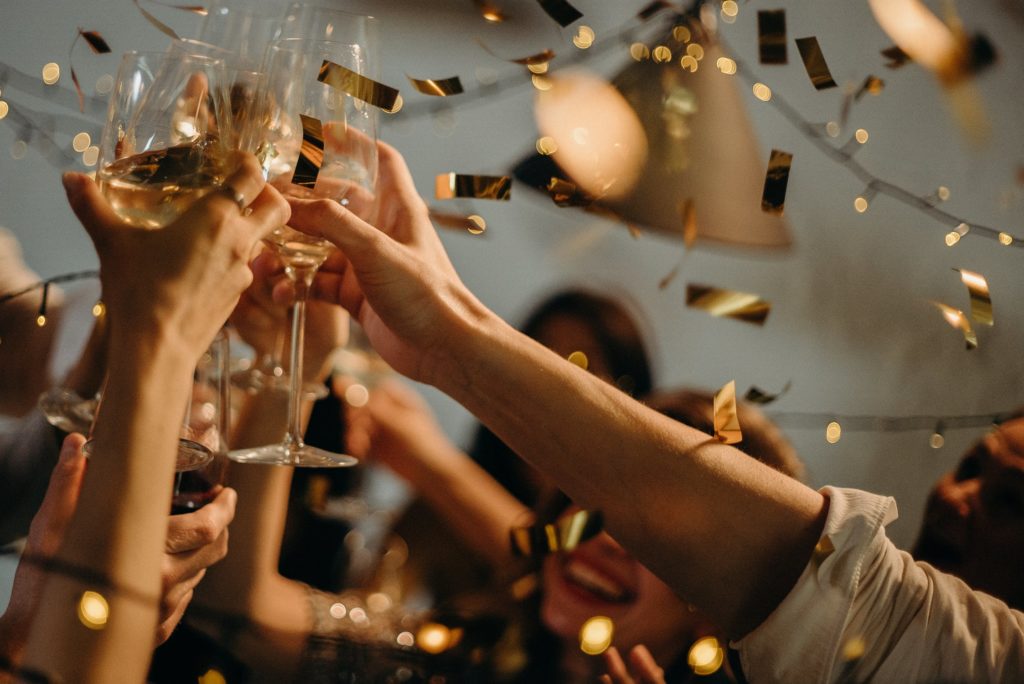 In other words, as an employer, your responsibility for the health and safety of employees doesn't stop just because it's the season of good will, or because you're not on work ground.
Here are five tips for avoiding seasonal safety disasters so that you can enjoy an incident-free Christmas party and a claim-free New Year.
1. All I want for Christmas is... a safe venue
Your choice of party venue is key. Staying in the office means that you'll be able to maintain control of any risks. However, if you've chosen an external venue, then the "reasonably practicable" steps required to protect against potential hazards may be higher and more cumbersome.
2. Deck the halls... and risk assess them
As the party is an employer-sponsored event, the same duty to carry out a risk assessment will likely apply. This means considering any known and/or reasonably foreseeable hazards and taking appropriate steps ahead of time to either remove them or, if this isn't possible, minimise the risk.
It's always good practice to record the findings of your risk assessment and the action taken. That way, should an incident occur, you will be able to evidence that you took all reasonable steps to keep people safe.
3. Have a moderately merry Christmas
There's nothing wrong with a complimentary mug of mulled wine or glass of Prosecco to celebrate the successes of the year gone by. However, putting on a free bar until 2am, while likely to go down a storm, might be a recipe for disaster.
Alcohol consumption reduces brain and bodily function. It also seriously impairs judgement, and while HR issues might be your more immediate concern, it can also greatly increase the likelihood of accidents.
As an employer, it's never wise to encourage the over-consumption of alcohol. Make it clear beforehand that as a work event, staff are still required to act in a polite and courteous manner. Set clear boundaries and expectations, particularly regarding alcohol consumption and lewd conduct, and always bear in mind that there is still a duty of care on you – the employer.
4. I'm dreaming of an... incident-free event
It's a good idea to appoint an appropriate person to monitor health and safety during the party by:
Watching out for potentially dangerous situations emerging;
Making sure the event runs as planned;
Acting as a point of contact for staff to report a risk; and
Periodically checking that any control measures you have put in place remain effective.
The appointed individual should be be familiar with your organisation's Health & Safety Policy, as well as any work-related social events policy, and have the authority to take action if necessary.
5. Driving home for Christmas... safely
Employers aren't generally responsible for the safety of staff during their daily commute. However, for an event arranged for staff, it is sensible to offer some form of transport, even if this is simply the number for local taxi services, to help ensure staff get home safely and avoid unnecessary risks being taken.
Remember, police ramp up their surveillance in the lead up to Christmas, so for this reason and in the interest of safety, enforce a strict no drinking and driving policy. It's a good idea to circulate a memo prior to the event to remind employees to take it easy and to encourage them to make travel arrangements ahead of time so that they're not tempted to put themselves or others at risk.
Hands-on safety support, all year round
Health and safety shouldn't be a barrier to having fun; however, striking the right balance between safety and what you want to be doing can be difficult, and it's common for employers to either become too bogged down in blue tape or fail to control risks sufficiently.
Ellis Whittam's team of highly-qualified Health & Safety Consultants help UK employers to identify sensible and proportionate measures to their health and safety challenges. Our unlimited, fixed-fee service takes the complication out of compliance through support from a dedicated professional, who will assist you with everything from the creation of a robust Health & Safety Policy to on-site risk assessment.
To discuss your specific challenges and find out more about our practical, commercially-minded support, call 0345 226 8393 or request your free consultation using the button below.