People issues come with the territory when you run a business or manage an organisation but we're here to help you through it all.
Whether you're battling absenteeism, struggling to manage an underperforming employee or need help navigating a complicated exercise like redundancy, we can help handle the situation appropriately.
Get your FREE consultation
Submit your details and one of our team will be in touch.
Expert support to manage employee relations in the modern workplace
Employee disputes and conflicts can manifest themselves in different ways; from poor performance and attendance to personality clashes, bullying and harassment claims or discriminatory behaviour. Whatever the issue, workplace conflict can have noticeable negative repercussions for the rest of the organisation and result in disruptions to work, decreased productivity, absenteeism, increased turnover and termination.
Furthermore, a failure to address and deal with the problem can impact business efficiency and the wider organisation and could result in discrimination claims through tribunals if not handled correctly.
WorkNest offers expert advice, guidance and solutions to deal with employee relations issues, and our HR Consultants have the skills to support you in achieving the best outcomes.
Bespoke services to meet your budget
Speaking to a professional can dramatically reduce the amount of time spent dealing with staffing issues. It's also a great way to reduce legal risk and improve outcomes. Our services are completely bespoke, and we can tailor our solutions to meet your budget.
We can provide day-to-do support and also work with you strategically to:
Diagnose potential organisational factors contributing to conflicts
Help you understand what can be done to address the range of employee relations issues
Assist in minimising the impact through swift resolution and developing effective consultation with employees
Develop manager skills in handling difficult conversations and meetings
Remote Redundancy | Is Consultation via Zoom, Email or Phone Legal?
Free employee support pack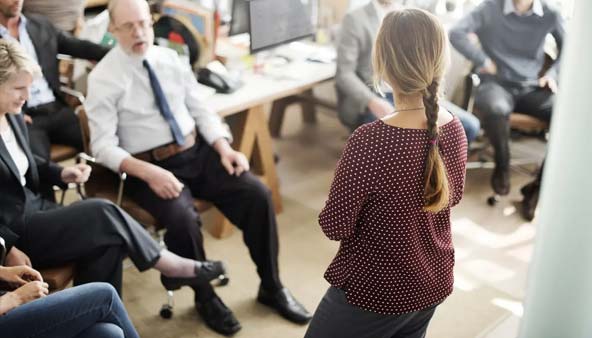 Collective Consultation Guidance Note
Common employee relations queries, answered by our HR specialists.
What day-to-day support can you provide?
Development of policies and procedures
Advise on the legal process
Investigate and case manage grievance, disciplinary, harassment and bullying cases
Attend or conduct meetings with employees and advise on all stages of the process, up to and including dismissal 
and more. Contact us to discuss your requirements.
How flexible are your services?
We offer flexible packages to suit your needs and your budget – these can grow and change as your organisation develops.
What sort of businesses do you support?
Our dedicated consultants have unmatched HR expertise that can support both new start-ups and growing organisations, as well as those with no internal HR teams and those with established HR teams.
Explore Our HR Consultancy Services
We do more than just consultation support...
Dispute resolution
HR audits
Investigations, hearings and appeals
Mediation and facilitation
Organisational change
Recruitment
Staff surveys
Training and organisation development
Welfare and medical capability meetings
Dispute resolution
Dispute resolution
If alternative forms of dispute resolution fail, settlement agreements may be the only viable solution. However, negotiating one can be daunting – that's why we're here to make the process as painless as possible, as well as help you avoid legal pitfalls along the way.
Whether you have an employee who's consistently underperforming or who isn't suitable for your team, causing disruption and impacting negatively on team output, we can steer you through the legal requirements and iterative processes that need to be followed to deliver the settlement so that you can sever ties and move forward positively.
HR audits
Investigations, hearings and appeals
Mediation and facilitation
Organisational change
Recruitment
Staff surveys
Training and organisation development
Welfare and medical capability meetings
99.2% Client happiness rating
97% Client retention rating
At WorkNest HR, we're known for our bespoke service and the quality of our support. Not only is our expertise unmatched, but we take the time to know you so that we can function as a true extension of your team.
40 employed HR Consultants, most of whom are CIPD qualified, chartered and fellows
A dedicated Organisational Development Team of specialist trainers and consultants
Cradle-to-grave HR service for new start-ups and growing businesses – everything from managing your HR administration through to defining your HR strategy
Specialists in managing projects such as pay and reward, recruitment, HR systems, onboarding, redundancy and restructuring
HR Consultants based in Aberdeen, Edinburgh, Glasgow, Newcastle, Chester, Horsham and London, working remotely and in your premises
Who you'll be working with
Legal Director – England & Wales
Principal Employment Law Adviser
Principal Employment Law Adviser
Legal Operations Director
WorkNest (formerly HRSP) provides excellent advice and strategic support when handling complex staff negotiations. The process is eased as the consultant ensures correct procedure and provides clear and detailed content from the business case to specific communications. They take away the pain from what can be a difficult situation. I will definitely call upon WorkNest again as and when required.
Clare O'Brien
CEO, Federation of British Artists at the Mall Galleries