Even those with an unblemished record may at some stage commit illegal acts. If this is true of somebody you employ, and the offence is unrelated to their employment, it can be difficult to know what to do next.
Naturally, you may have concerns that criminal acts committed by those under your watch will reflect badly on your organisation, and that by choosing not to act, you will be viewed as co-signing this behaviour. Not only that, but depending on the nature of the offence, you may fear that allowing the employee to continue working may put your business or other people at risk. But is it fair to dismiss?
Section 98 of the Employment Rights Act 1996 sets out five potentially fair reasons for dismissal. These are:
Capability and performance concerns;
Misconduct;
Redundancy;
A breach of a statutory duty or restriction (such as a change in immigration status or loss of a driving license); and
Some other substantial reason.
It's important to note that even if an employer can point to one these five reasons, failure to follow a fair procedure may still render the dismissal unfair. 
Here, 'some other substantial reason' (SOSR) acts as a 'catch-all' category, allowing employers to look to dismissal when none of the other potentially fair reasons apply. However, in order to rely on an SOSR defence, the employer must be able to demonstrate that the employee's actions were serious enough to justify terminating their employment, and each case will turn on its facts.
This raises the following question: is it likely to be deemed fair for an employer to dismiss an employee who has been charged with, but not convicted of, a criminal office, if it has genuine concerns for its reputation? A recent case has provided some indication.
Dismissal for criminal activity: Previous cases
Case law surrounding dismissal for criminal activity had been mixed. In Leach v Office of Communications, the claimant was let go following police disclosures that he was believed to have been involved in child abuse and posed a risk to children. The allegations were never proven, and his job did not involve working with children; however, the Employment Appeal Tribunal (EAT) found that it was reasonable for the employer to dismiss on the basis of reputational risk.
Conversely, in a separate case, the EAT upheld a finding of unfair dismissal when a school dismissed a caretaker over historical allegations of sex abuse. Crucial to this finding was the fact that the allegations predated his employment, and the decision to dismiss was made after it was established that there was no credible evidence to support a prosecution. The claimant was also not asked for his version of events.
Lafferty v Nuffield Health
The claimant in this case, Mr Lafferty, had worked for Nuffield Health as a hospital porter for over two decades. His role involved transferring anaesthetised patients to and from theatre. In 2018, he was arrested and charged with a serious sexual offence, unrelated to work.
Mr Lafferty, who had an unblemished disciplinary record, made his employer of the situation, and the police also made contact with the hospital to notify them of his arrest. As a result, the decision was taken to suspend Mr Lafferty on full pay.
A couple of weeks into his suspension, an internal investigation was conducted to collate evidence and allow Mr Lafferty an opportunity to respond to the allegations, which he flatly denied. Fearing that the charge against Mr Lafferty may have a detrimental impact on Nuffield's reputation, a further meeting was held to discuss the future of his employment. Ultimately, after assessing the potential reputational damage and weighing this against his spotless service record, it was decided that Mr Lafferty should not return to work until after the trial. At this point, Nuffield had two options: suspend Mr Lafferty on full pay or dismiss him. As no trial date was forthcoming, it considered dismissal to be the more reasonable option.
After unsuccessfully appealing the decision in house, Mr Lafferty was told his post would be left open so that, should he be acquitted, he could resume his position. He would be reinstated on the same terms and conditions, with his continuity of employment intact, but would not be paid in the interim. However, not satisfied with this decision, Mr Lafferty brought a claim for unfair dismissal.
Employment Tribunal and EAT
The Tribunal found that Mr Lafferty had been fairly dismissed. After his claim was unsuccessful, he was subsequently acquitted at trial and returned to work as per the offer made at the appeal stage. However, he later challenged the Tribunal's decision, arguing that it had been wrong to conclude that the risk of reputational damage was sufficient reason to dismiss him.
Further, Mr Lafferty claimed that Nuffield had failed to assess whether there was an objectively rational basis for its reputational concerns or the actual risk posed by Mr Lafferty. He also argued that the healthcare charity had not properly considered reasonable alternatives to dismissal.
Referring to the decision in Leach v Office of Communications, the EAT dismissed Mr Lafferty's appeal. It held that:
Nuffield had not taken the allegations at face value; it had conducted a fair investigation into the charge against Mr Lafferty and had considered other avenues to dismissal.
Because the nature of Mr Lafferty's job involved contact with vulnerable patients, there was potential for him to commit the kind of act he was charged with, and Nuffield had a duty of care to uphold.
There was a genuine risk of reputational damage, especially with charitable organisations already under scrutiny for similar offences within the sector.
Although the reputational risk was largely dependent on the outcome of the trial, it was not unreasonable for Nuffield to dismiss Mr Lafferty in anticipation of the damage to its reputation that would be caused by a conviction.
As such, the Tribunal in the first instance was entitled to find that Mr Lafferty was fairly dismissed for 'some other substantial reason', namely the fact that putting off action until a conviction was forthcoming would have arguably put patients at risk in the meantime.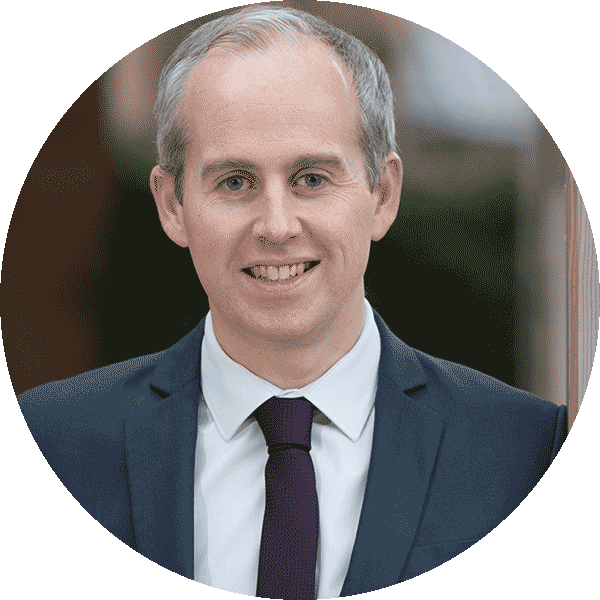 Director of Legal Services
Cases like this, where employees are dismissed prior to a criminal investigation being concluded, are very difficult to call. The employer must not jump to conclusions and must conduct a proper investigation into the accusations and the criminal process.
When considering dismissal for reputational reasons, there must be a real risk to the employer, taking into account the nature of the allegations, what they do and the employee's job role. All of this must be taken into account and weighed carefully against the potential injustice of an employee being dismissed on the basis of accusations that have not been proven at that point. Given the marginal nature of these cases, advice should always be sought from an Employment Law specialist.