The information in this blog is correct as at 30 July 2020. For the most up-to-date Employment Law and Health & Safety advice to support your organisation through the COVID-19 pandemic, visit our Coronavirus Advice Hub, which is updated daily and contains a variety of free guidance notes, letter templates, checklists, risk assessments and more.
With the government adding more countries its 14-day quarantine list, businesses may soon find themselves in the predicament of how to manage staff returning from popular holiday hotspots.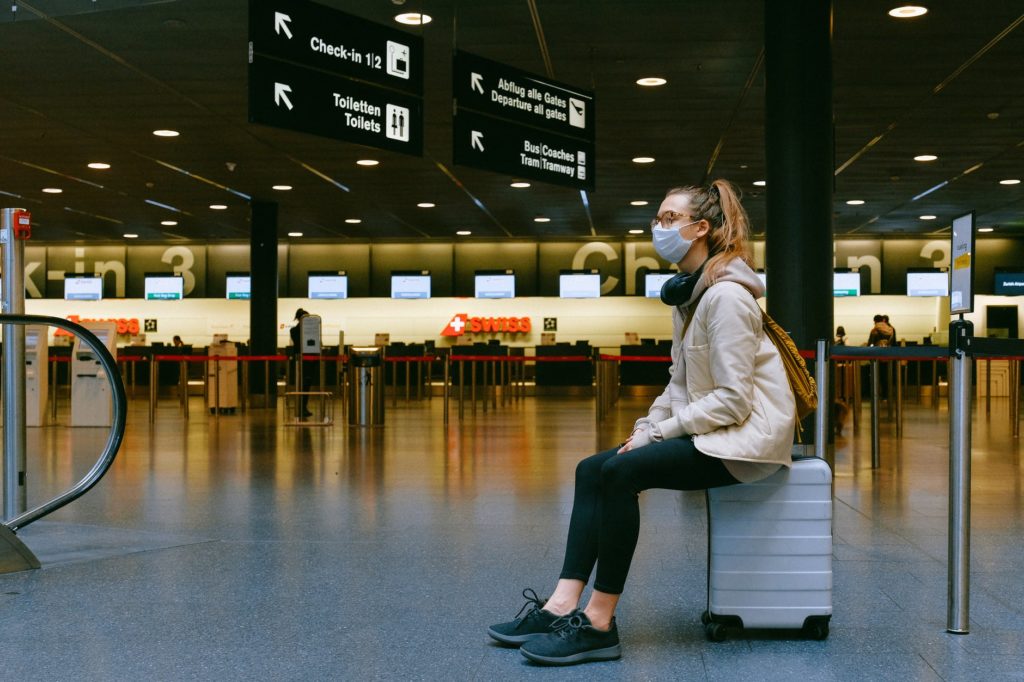 Currently, those travelling to the UK from abroad must quarantine (self-isolate) for 14 days, unless the country from which they are travelling is on the government's "travel corridor" exemption list, or the individual is themselves exempt from the new border rules.
The decision has been met with bemusement and frustration from travellers, many of whom have been forced to cancel long-awaited holidays due to the impossibility of quarantining around work commitments. For those that decide to proceed with their plans, the business impact may be significant, causing employers to be without staff at time when manpower is critical to getting their operations back off the ground. The issue is amplified in those sectors or roles where the most obvious solution, homeworking, is not an available option.
So how should employers manage employees who are required to quarantine?
Statutory sick pay (SSP)
Under the Social Security Contributions and Benefits Act 1992, in order to qualify for SSP, an employee must be "incapable by reason of some specific disease or bodily mental disablement". However, some sources have suggested that employees who are required to quarantine may be entitled to SSP, even if they don't have coronavirus, as they are nonetheless prevented from working.
Regulation 2(1)(b) of the SSP Regulations provides that a person is deemed incapable of work where they are:
"(i) excluded or abstains from work, or from work of such a kind, pursuant to a request or notice in writing lawfully made under an enactment; or
(ii) otherwise prevented from working pursuant to an enactment,
by reason of it being known or reasonably suspected that he is infected or contaminated by, or has been in contact with a case of, a relevant infection or contamination."
However, whether this can be relied upon in relation to quarantined employees is debatable, particularly if the employee is returning from an area with lower infection rates than the UK. Can these individuals be "reasonably suspected" to have contracted the virus?
Indeed, Acas guidance states that employees and workers are not automatically entitled to SSP if they are self-isolating after returning to the UK and cannot work from home, but employers can choose to pay them SSP, or a higher rate of sick pay, at their discretion. It recommends instead that quarantined employees who can work from home do so in order that their work and pay isn't affected, and those who can't either take the time as annual leave or explore other options such as a temporary period of furlough. Note, though, that this is only a possible if the employee has already been furloughed for a minimum of 3 weeks at some point prior to 30 June.
Of course, if the employee has coronavirus or has symptoms, they will need to self-isolate for 14 days and will be eligible for SSP at a rate of £95.85 per week, which can now be claimed back online via the Coronavirus Statutory Sick Pay Rebate Scheme.
Homeworking and other options
With issues surrounding the appropriateness of SSP in these circumstances, there are a number of other potential options that employers may use to manage a 14-day quarantine period.
The simplest solution, and the one which will mitigate the potential impact on business, is to arrange for the employee to work from home while following government guidance to self-isolate. Many organisations will now be well-acquainted with remote working and this is likely to be the most reasonable response if available, enabling the business to function as normally as possible and the employee to continue working on full pay.
Of course, in sectors such as retail, hospitality or manufacturing, there are more limited options. If homeworking isn't available, alternatives include:
Having the employee use their annual leave entitlement;
Treating the absence as unpaid leave;
Treating the employee as AWOL.
What option employers choose to take is likely to depend on the circumstances. Perhaps if the employee has built up unused annual leave during lockdown, they may be willing to use their entitlement to cover the quarantine period. Don't forget however, that in the absence of any contractual stipulation or collective agreement, employers can force employees to take annual leave provided you give the employee twice as much notice as the period of leave you require them to take.
Treating the employee as AWOL is arguably the riskiest of the options outlined above, as there may be a slightly increased chance of indirect discrimination claims given those with families abroad may be adversely impacted. The argument here may come down to the principle of proportionality; does this approach balance the interests of the employee and the employer? Is it a proportionate means of achieving your aim?
What can employers do now?
With increased confidence around travelling abroad, employers may want to take proactive steps to minimise disruption. This might include:
Cancelling previously approved annual leave requests. You will need to provide sufficient notice and have a clear business reason to do this, and should only do so if absolutely necessary as there are risks involved, including possible constructive dismissal.
Informing employees ahead of time that if they do travel to a country where quarantine is required upon their return, they will not be paid for the quarantine period (unless they can work from home). Again, there may be possible indirect discrimination claims here, although it would be possible to objectively justify such a policy.
Creating a policy that outlines your stance and how you will handle employees who are forced to quarantine after travelling abroad. This will help employees to make informed decisions and prevent any suggestion that they weren't aware of the rules later down the line.
Hopefully, with the recent introduction of the exemption list, the issue of employees in quarantine won't come up all that often. However, at a time when many businesses require all hands on deck, it's best to be prepared.
Specialist advice on topics like these
From managing self-isolating employees to redeploying staff and handling refusals to work, there is a lot for employers and HR professionals to contend with right now. If you're unsure how to approach a particular employee scenario, our Employment Law experts can help you to identify the best course of action and guide you through the process to your preferred outcome.
For pragmatic advice and support, call 0345 226 8393 or visit our free Coronavirus Advice Hub for all our latest Employment Law and Health & Safety resources.