The Tribunal system is buckling under the pressure of increasing claim numbers.
Last month, the government issued the latest round of Employment Tribunal statistics for the period January to March 2019. This revealed a 26% rise in the number of claims received in the full year April 2018 to March 2019 when compared to the same period in 2017/18. 
While the immediate concern for employers is the increased likelihood of receiving a claim, there is also the added issue of claims taking longer to resolve. Simply put, more claims plus an under-resourced system equals delays, and this will usually mean higher costs to employers who find themselves embroiled in the claims process.
To assess the effects of the burden being placed the Employment Tribunal system, the Employment Lawyers Association (ELA) has followed up these latest statistics with an annual survey of its members. This highlighted a significant lack of judicial and administrative resources, suggesting that Tribunals are still struggling to cope almost two years after fees were scrapped.
The 387 responses paint a bleak picture of a painfully long and drawn-out process. Findings revealed that:
75% of respondents said that responses to written correspondence/applications are taking longer than a year ago.
Over 63% of respondents said that urgent applications are taking longer than the previous year while 73% of respondents said that they also experience delays with all other applications; and
Over 60% of respondents are experiencing delays in receiving Orders and Judgments (including reserved judgments);
Over 77% of respondents said that final hearings were being listed over a year after the issue of a claim.
Small progress
The above values were up from those gathered from the same survey last year; however, small progress appears to be being made on some fronts:
The percentage of respondents who experienced an increase in the time tribunals are taking to deal with the service of claims is down from 75% to 66%.
The percentage of respondents who reported delays in telephone calls being answered has decreased marginally from 53% to 51%.
These results could be put down to the fact that the surge in claims appears to be steadying and relieving a tiny amount of the pressure heaped on the system. While the number of single claims lodged has risen for the second year running, this most recent increase is modest at just 6% on the year previous, so it may be that the fallout from fees being scrapped is beginning to peter out.
Percentage of respondents who said that claims are taking over a year to reach final hearing
The headache of insufficient resources is not only prolonging the amount of time cases take to resolve but is also causing cases to be transferred at the last minute due to a lack of lay members and judges. In fact, a third of all respondents reported that they had been involved in a case where the hearing was transferred to another tribunal centre, and 15% said that this was significantly far from the original location. 
As such, employers are often forced to change their travel and accommodation arrangements at very short notice, incurring additional costs (including increased Counsel's costs) and adding further anxiety to an already stressful situation.
This situation seems to be amplified for Tribunals in London, the South East and Wales.
Individual comments
According to Shantha David, a member of the ELA Working Party on ET Resource, "the individual comments highlight a system that is crying out for more judicial and administrative resource."
David listed a number of common complaints with the current system, including:
Long delays in claims being processed and listed;
Frequent last-minute cancellations of both preliminary and full hearings;
A lack of responses to correspondence and applications (with urgent applications often going ignored)
Overworked administrative staff and a lack of administrative support for judges; and
Files and documents not being sent to judges or the correct Tribunals.
All of this, she said, resulted in inflated costs to clients.
One respondent expressed that they found the situation "embarrassing" and claimed that it has culminated in a "loss of confidence in the rule of law". Beyond the inconvenience suffered by those trying to navigate the process, another respondent said they feared that delays "impact access to justice", which is undoubtedly the most fundamental concern.
"Part of the solution has to include the recruitment of administrative staff to answer tribunal telephones, respond to emails, transfer documents to the correct tribunals, and ensure that applications, especially urgent applications, are put in front of judges."

Shantha David,
Member of the ELA Working Party on ET Resource
Where do we go from here?
While the ELA says it recognises the strain that the Employment Tribunal system is under, it has written to the Presidents of the Employment Tribunals in England and Wales to make them aware of these latest survey results.
The ELA remains optimistic that the recent recruitment of 50 employment judges will go some way towards easing the pressure. However, it has emphasised that while this may resolve the issues relating to a lack of judicial resourcing, such as postponed hearings and delayed judgments, the "severe lack of support at administrative level" must also be addressed if next year's survey results are to show signs of improvement.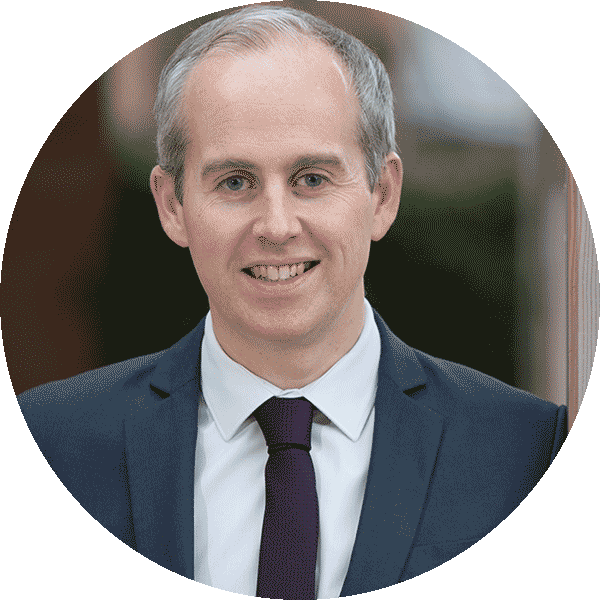 Director of Legal Services
This report from the ELA certainly reflects our own experiences of dealing with the Tribunals in recent months. In Birmingham, we made an application for an Order against one Claimant on 28 March 2019 and that has not been responded to as of 2 July! Considering the usual auto-acknowledgement email from the Tribunal suggests that correspondence will be dealt with within 10 days, that's quite a delay.
However, as the survey suggests, these problems are not limited to answering letters. We have a case in Nottingham that was issued in March 2019 but the hearing hasn't been listed until April 2020. Normally, one would expect a case of that sort to be dealt with in six to nine months.
The recruitment of judges should help, but it's clear that the government should have reacted much quicker to the inevitable increase in claims once fees were abolished in July 2017. In addition, administrative resource also appears to be in short supply. We often get emails from the Tribunal over the weekend, which shows how much overtime is having to be worked to try and clear the backlog.
The people who lose out are the users of the Tribunal system: employees and employers up and down the country. The longer a case takes to resolve, the more time gets invested into it, and in the legal world, time normally equates to cost.