Addressing Sickness, Performance and Capability Concerns
Free Employment Law and HR Seminar
Addressing Sickness, Performance and Capability Concerns
Join WorkNest's Employment Law expert for a free half-day seminar to learn how to compliantly tackle tricky sickness absence and persistent poor performance. Plus, get an update on the newly-released ACAS guidance on handling reasonable adjustments for mental health at work.
Submit your details to secure your place.
A Practical Seminar for Business Owners and HR Professionals
This session aims to help you stop employee issues from unnecessarily lingering on, equip you with the knowledge of the processes you should follow, and alert you to the risks involved.
Most importantly, we want to use the time to address any challenges you're facing right now which is why we'll be encouraging questions and open discussion throughout.
Here's an overview of the key areas our experts will be covering:
From repeat sickies to more complex long-term absences, this seminar will explore the essential policies and procedures you need in place to manage staff fairly and prevent issues from dragging out for longer than they need to.
By following our recommended series of interventions alongside your absence policies, you'll be better able to identify underlying issues before they spiral out of control, and effectively manage tricky sickness absences.
Issues concerning an employee's work broadly fall into one of two camps: employees who 'can't cook' and those who 'won't cook'. As an employer, differentiating between these two scenarios, and following the correct process, is critical to ensuring staff are treated fairly and averting potential claims.
Join our seminar to learn how to manage performance issues with confidence, your legal options if performance doesn't improve, and how to correctly deal with grievances raised during the process.
The new ACAS guidance that was published in April aims to support employers and employees when handling reasonable adjustments for mental health at work.  During the session, we'll provide an update on what this guidance means for employers, as well as answer common questions, such as:
What types of adjustments are considered reasonable?
What can you do if an employee refuses an Occupational Health report?
When can a reasonable adjustment be refused?
Alexandra Farmer
Head of Team and Solicitor, WorkNest
Mark Creighton
Business Manager, WorkNest
We aim to arm you with commercially-savvy advice, provide practical knowledge of the processes involved and help you get clued up on relevant UK employment laws, so you can make more informed, confident business decisions.
This event is suitable for business owners and HR managers who are keen to learn about HR best practices and have their most challenging workforce issues answered by our local Employment Law experts.
No, this is a free, informal event. Refreshments are included.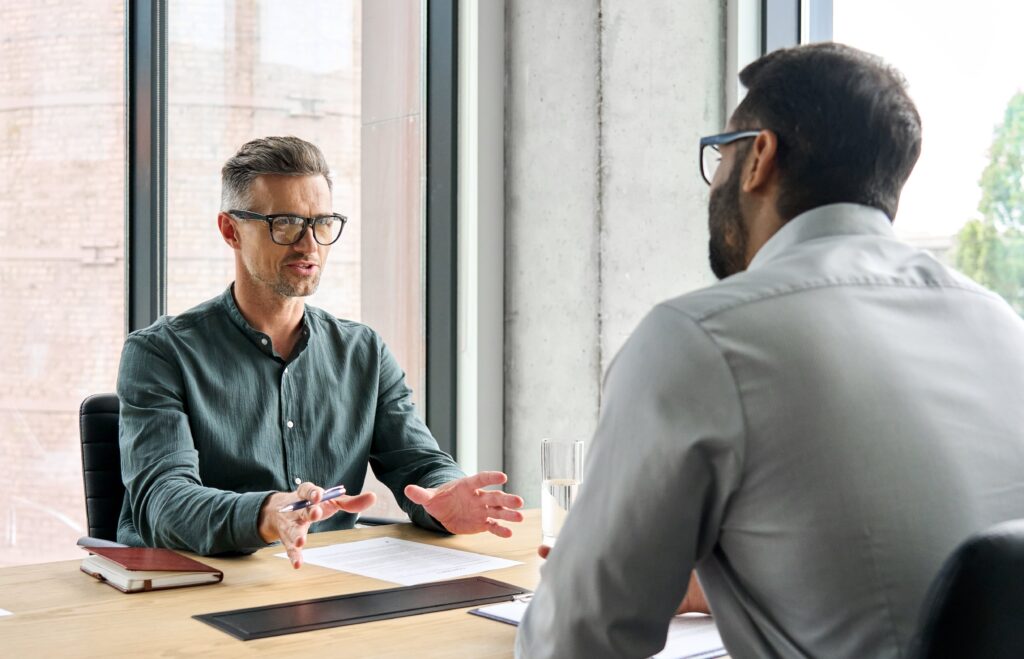 One of the most common HR concerns for employers
Every month, our Employment Law and HR experts answer over 3,500 queries relating to sickness absence and performance management, so we're well versed on the most common and obscure challenges employers face.
Join us to get your questions answered.
99.2% Client happiness rating
97% Client retention rating
Protecting organisations 
and achieving results
Owing to our unrivalled support and expertise, we're consistently high achievers when it comes to protecting organisations and achieving results.
We have six times the number of qualified solicitors, practising for over five years, than any of our larger competitors. We're also recognised by the Legal 500.
With a dedicated adviser in your corner to guide you through the process, you're over eight times more likely to defeat a Tribunal claim if advised by WorkNest.
Our Health & Safety Team has over 350 years' combined experience of supporting organisations with their compliance, so you can be sure you're in safe hands.
Our advice, support and safety management systems can reduce the risk of prosecution by 50% and cut the cost of any fine imposed by more than 85%.
Proud to support over 
40,000 UK employers
Our clients range from small businesses with fewer than 50 staff at a single location, through to large household names employing thousands of people at multiple sites across the UK. Whatever your size or sector, we have solutions to suit your needs.