The information in this blog is correct as at 15 September 2020. For the most up-to-date Employment Law and Health & Safety advice to support your organisation through the COVID-19 pandemic, visit our Coronavirus Advice Hub, which is updated daily and contains a variety of free guidance notes, letter templates, checklists, risk assessments and more.
In the initial stages of the coronavirus pandemic, the government introduced temporary emergency legislation entitling workers to statutory sick pay (SSP) from day one of sickness absence.
The relaxation of SSP rules was intended to prevent the spread of the virus by enabling workers to take time off work where necessary, without losing out financially. At the time, Prime Minister Boris Johnson said that those who self-isolate "are helping to protect all of us by slowing the spread of the virus" and insisted that "nobody should be penalised for doing the right thing".
2 in 5 workers can't survive on SSP
Despite this sentiment, new TUC research on sick pay and debt suggests that people are still being forced to choose between their job and their health. Survey results published ahead of the union body's annual congress revealed that 43% of workers wouldn't be able to get by without falling into debt or behind on bills if they had to live on statutory sick pay for two weeks.
Currently, workers who become ill with coronavirus are entitled to £95.85 a week, equating to £13.70 per day. According to the TUC, this means that the average worker stands to lose around 80% of their usual weekly earnings if they need to self-isolate.
of workers wouldn't be able to survive on SSP for two weeks
Current government guidance requires anyone who has tested positive for coronavirus, or who is symptomatic, to self-isolate for 10 days (previously seven). 
Those living with, or in a bubble with, someone who has symptoms or has tested positive, as well as anyone who has been in close recent contact with a COVID-positive person and received a notification from the NHS Test and Trace service, must also self-isolate for 14 days.
This has significant financial implications for those affected, with the TUC reporting that the average worker self-isolating for two weeks on SSP would lose over £800 during this time.
While the government has attempted to relieve the impact on businesses by introducing a rebate scheme which allows employers to claim back up to two weeks' SSP paid to employees since 13 March, no such aid has been made available to reduce help employees recover their costs.
Some employees are more affected than others. The survey found that those on low and average incomes, and those who work outside their home, are less likely to be able to cope on SSP for two weeks and more likely to receive only the basic level of SSP when they are ill. Meanwhile, 77% of those working from home and 87% of those who earn £50,000 or above receive full pay for time spent on sick leave.
Some workers – including those who are self-employed or who earn less than £120 per week – miss out on SSP entirely.
of those earning £50,000 or higher receive their full pay when sick
What's the solution?
The TUC is calling on the government to make tackling household debt a priority, citing research by Citizens Advice which estimates that around 6 million people have fallen behind on bills as a result of the pandemic.
In practical terms, it is proposing that the government increase the weekly rate of SSP to £320, equivalent to the Real Living Wage recommended by the Living Wage Foundation. As well as preventing workers from falling into financial hardship, the TUC says this is "crucial" if test and trace is to work.
It has also urged employers to "do their civic duty and make sure workers can self-isolate on full pay."
TUC Secretary Frances O'Grady said: "Asking workers to self-isolate on £96 a week is not viable – especially when many don't have savings to fall back on. We can't have a situation where people are forced to choose between their health and paying their bills."
Quick sick pay facts
SSP is the minimum amount of sick pay employers must pay, but employees may be entitled to more under the terms of their contract.
SSP should only be utilised in specific circumstances. For example, employees in post-travel quarantine would not qualify for SSP, nor would pregnant employees, those who are unwilling to return to work for safety reasons, or people with underlying health conditions.
Workers are now entitled to SSP from day one of sickness absence rather than day four, but the TUC says this does not go far enough.
For any sickness absence that is non-COVID-related, the three-day waiting period still applies, so it is important to be able to make that distinction when making payments.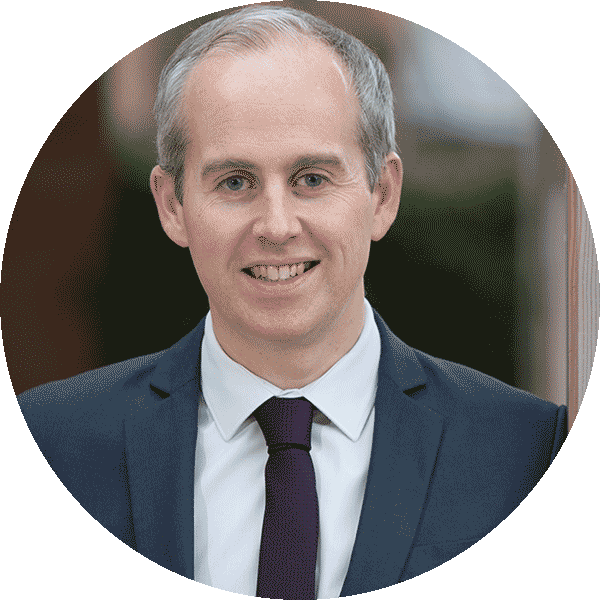 Director of Legal Services
The suggestions from the TUC are very sensible but costly. Currently employers can only claim back up to 14 days' SSP from the government provided that the reason for absence was COVID related. Given the current economic climate, it seems unlikely that employers alone could carry the burden of an increase in SSP. Similarly, given the cost of the furlough scheme, I doubt the government would help.
Of course, those self-isolating can work from home but in many sectors, such as retail, manufacturing and logistics, this simply is not an option. It is in an employer's best interests that employees do self-isolate when required. Preventing localised outbreaks and site closures may mean that employers will want to get creative. For example, there would be nothing stopping them from passing on the SSP rebate to employees, effectively doubling their rate of SSP. As ever though, it will be a question of cost.
Manage COVID-related absences with our support
From employees that need to self-isolate to reluctant returners, ongoing absences can greatly disrupt your back-to-business plans. Our Employment Law specialists are well versed in the various categories of absence and can walk you through the process needed to achieve your preferred outcome quickly and compliantly.
For immediate assistance or help laying the groundwork for effective absence management through robust policies and procedures, call 0345 226 8393.