The Department for Business, Energy and Industrial Strategy (BEIS) has now published the findings of its seventh survey into Employment Tribunal applications.
The survey, which was conducted in 2018 based on a sample of single claims disposed of (settled or completed) between October 2016 and October 2017, examines the characteristics of claimants and employers involved in an Employment Tribunal, the associated costs for both parties, and the outcome of the claims process. It also allows for a five-year comparison to be made with the previous survey conducted in 2013.
So, what does it tell us about the claims landscape?
1. Representation is on the rise
The proportion of claimants and employers who used representatives for the day-to-day handling of their case increased from 2013 to 2018. 
The survey shows that in 2018, 57% of employees and 70% of employers had a day-to-day representative (compared to 52% and 60% respectively five years prior) and 41% of employees and 77% of employers had representation at the Tribunal itself (compared to 33% and 67% respectively).
Kim Clarke, Head of Ellis Whittam's Litigation Team, said: "These figures seem high based on our experiences of claims where the claimants are represented. In our experience of recent claims, claimants have representatives in around 1-2 in 10 cases."
Speaking on the implications for employers, she explained: "Litigants in person – employees without representatives – can make the process of Tribunal litigation more difficult. It can mean more time in hearings because the claimant might not understand the issues or Employment Tribunal process, we might have to be more patient and thorough in explaining the ET process in correspondence, and there is likely to be more disagreement because litigants in person might feel mistrustful of us as the Respondent's representative, not recognising that we are officers of the court above all else. 
While in general claimants are becoming more aware of their rights, they are often not familiar with the nuance of particular situations and might not understand case law or precedent. Of course, they're often very emotionally entrenched in their positions and therefore sometimes less likely to be reasonable.
If representation of claimants is on the rise, as this report suggests, then this would be good news for employers. Where both parties are represented, preparation can be less fraught because the representative on the other side is already aware of the issues and ET process, and there is more objectivity in their position."
2. Cases are becoming more complex
The types of claims that a claimant can bring are broadly split into three categories: fast track, standard track, and open track.
In 2013, 49% of cases were standard track, 27% were open track, and 24% were fast track. By comparison, the recent survey shows that open track cases now make up 40% of all claims, suggesting that cases are becoming more onerous and complex.
There could be a number of potential reasons for this. Prior to fees being abolished in 2017, it cost employees the same amount to bring an unfair dismissal claim as it did to bring more complex claims for whistleblowing or discrimination. As such, employees could 'throw the kitchen sink' at a claim in terms of the allegations they made. Now fees have been abolished and there is no financial barrier to bringing claims, it appears as though this practice of appending allegations continues.
The rise in complex cases could also reflect the fact that employees are becoming more educated about their rights, particularly with so much information now available at their fingertips. Connected to this, while ordinary unfair dismissal claims aren't available to those with less than two years' service, automatically unfair dismissal claims (for things like whistleblowing) can still be brought regardless of length of service. Whistleblowing has been particularly prevalent in the media in the last couple of years, especially around the Me Too movement and 'gagging orders' (non-disclosure agreements), and there have also been a number of recent high-profile discrimination cases that have been widely reported. With compensation technically uncapped in these types of claims, and greater awareness, it is perhaps not surprising that more of these complex cases are being issued.
Meanwhile, the survey shows that the number of more simple, fast track claims has declined from 24% to 20%. While not a significant drop, this is probably due to Early Conciliation being made compulsory in 2014, meaning potentially lower-value contractual monies claims can be settled with involvement from Acas before a claim is brought.
Median amount awarded by Tribunals in 2018
3. Settlement agreements and awards are becoming more expensive
The survey reveals that the median amount awarded by Tribunals in 2018 was £5,000, compared to £3,000 in 2013. Parties can also settle a claim via Acas up to the 'doors of court' – or, more accurately, at any time before the final Judgment is issued in the case – and the survey shows that the median settlement amount across all settled cases doubled from 2013 to 2018, from £2,500 to £5,000, and increased across all case tracks.
It is only natural that costs of settlements and awards will increase over time due to inflation, and the Vento guidelines – the guidelines Tribunals will apply when assessing injury to feelings awards – are uprated every so often for this reason.
However, inflation aside, more open track cases suggests that issues are becoming more complicated, which means longer hearings and more witnesses. Settlement is still, in most cases, done on a cost-saving basis; because hearings are getting longer, costs will be higher, so it is no surprise that settlement amounts are also increasing for the same reason. In terms of the rise in awards, as mentioned above, compensation in open tack cases is technically uncapped, which inflates the value of those claims.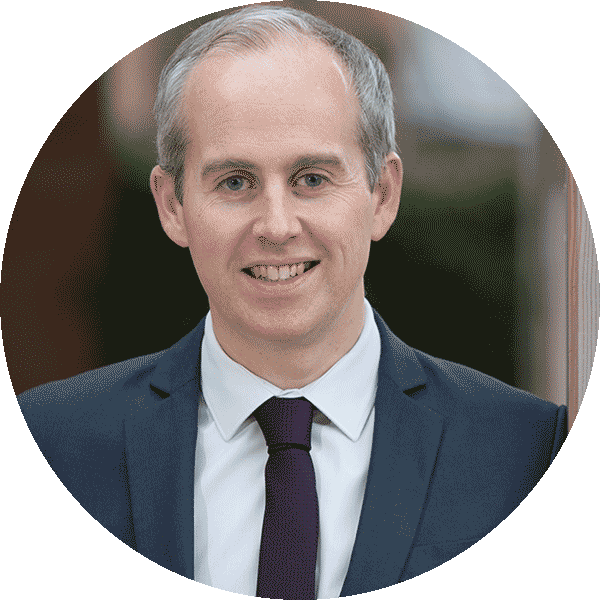 Director of Legal Services
Although not highlighted in the report, the sheer number of claims continues to rise since fees were abolished. This, coupled with the survey's findings that claims are getting 'bigger', means added risk for employers. The costs to the employer in terms of the time spent defending a claim will be much higher, and longer hearings will take longer to list. A one-day hearing could possibly be slotted in within the next six months, but a five-day case may not be listed until next Summer. Different regions are experiencing their own challenges – we understand that regions in the South East of England are typically listing into late 2021 and even into 2022.
Coronavirus is only going to make matters worse. There are likely to be a lot of COVID-related claims (possibly whistleblowing / health and safety claims, which will be open track, involving longer hearings and potentially uncapped commission), and this will jam up an already stretched system.
Some regions were heavily backlogged already – more so now because of lockdown. This means that cases will take longer to get heard and uncertainties around financial exposure will persist for longer. This might make settlement more attractive for all parties, at least on a cost-saving basis.
With this in mind, having insurance in place for legal costs is likely to be beneficial, and avoiding legal missteps in the first place through the right advice and support could be crucial to minimising the risk of claims at a time when many businesses are already on the brink.
Dramatically reduce risk with our expert employment support
At Ellis Whittam, our pragmatic, commercially-minded Employment Law support not only helps employers to proactively reduce the risk of employee claims, but gives you far better prospects of defending them.
Owing to our unrivalled quality of service and the expertise of our advisers, our employer win rate for FY19 was 82%. With a dedicated adviser in your corner to guide you through the process, you're over eight times more likely to win a Tribunal claim if advised by Ellis Whittam. What's more, our optional independent Legal Expenses Insurance covers your defence costs, plus any settlements or awards, for added peace of mind.
To find out how our fixed-fee Employment Law and HR support can help to protect your business against the growing threat of employee claims, call 0345 226 8393.